3 steps for creating a successful start-up dental practice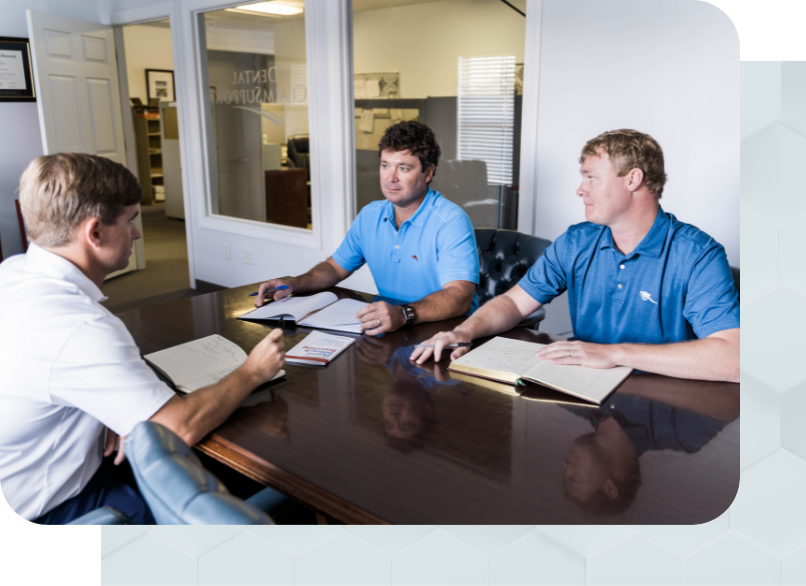 Starting a new business is hard, no matter what industry. There are so many things you have to take care of and check off your list before you can open your doors. Dentists especially struggle with this because no one taught them how to open a practice in dental school. Where do you even begin?
At Dental ClaimSupport, we've seen startup practices grow and expand through the years of working with them. Through this experience, we know how to help set up providers and, most importantly, some pitfalls to avoid. We also know what initial parts you need to have in place in order to begin a successful startup practice.
In this article, we will share a few top priorities you should nail down when opening a new dental practice and how they can set you up for success from the start.
1. Obtain all your business documentation
There are a few things you need to take care of before you start hiring your dental team. Since you're a dentist already, you should already have your NPI 1 number. However, you haven't started a business before, so you need the following things.
Tax ID number - First things first, you actually need to "create" your business, right? A Tax ID number is used to identify a business entity. Upon creation of your business, you will be issued one. You will need this number prior to credentialing.
Bank account - You need somewhere for all of your new revenue to go. Open a bank account for your business ASAP. It's no different than opening a personal bank account, so it's easy peasy!
A service agreement with a credit card processor to accept card payments from patients - Most people don't use cash very often anymore… you NEED a credit card merchant. Do some simple research or ask around, and give the merchant vendor a call. They'll set you up.
Trust me, you'd be surprised how many offices we've seen try to open their doors without these simple arrangements in place. Let's be honest though - these are super specific things that don't occur to people who have never run a business before!
2. Hire the right people for your dental practice team
need to set your practice up for success right out of the gate. It's a unique situation to be in as a new dental practice with a clean slate, and you want to take full advantage. Gathering the right people who will all get along and work well together can take some trial and error. Not all humans mesh together and that's okay.
---
Learn how to hire the right people for your dental practice in our Learning Center.
---
But when it comes to trying your best to create an amazing work environment, you need to make sure you're taking skills and personality into account. Doing this can not only promote a healthy workplace, but can help you be successful financially.
Hire a person or service that is dedicated to insurance billing
Speaking of finances, it's fortunate you have a clean slate. Take advantage of this, and do what you can to prevent any insurance collections problem by setting up an efficient billing process. So, when hiring your dental team, you need to focus too on hiring the right candidate who will be devoted to your insurance billing process.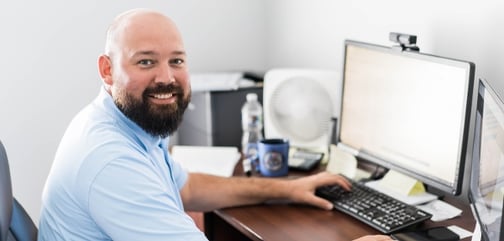 The person in charge of your insurance billing is responsible for a huge portion of your revenue, so this needs to be a top priority on your hiring list. We know you're a startup, and it's tempting to want to hire just one person to handle all things administrative at the front desk, but this will cost you in the long run… and will lead to that insurance collections problem we were talking about.
Your insurance billing coordinator should be solely focused on making sure claims are sent accurately and in a timely manner. Without other tasks distracting them, they are likely to collect more with fewer mistakes than they would if your insurance coordinator was wearing too many hats.
3. Get providers in your practice credentialed with insurance as soon as possible
Dental credentialing is when a dentist enters into an agreement as an in-network dental insurance company, accepting the negotiated fees of the contract in order to access a large network of patients. By directly contracting with an insurance company, you will receive more referrals from a larger overall pool of patients.
Credentialing is the easiest form of marketing you can do as a dental practice. It's so easy that for many dentists, joining a network is the only marketing they do for their practice. Startups typically spend more of a percentage of their revenue on marketing, because they're not making any money yet and want to get their name out there to build a patient base.
Well, instead of spending all of your first few checks on marketing, get the dentists in your practice credentialed. It truly is the easiest way to access more patients. The process of being credentialed can take 30-90 days after the application is submitted. That being said, fill out the paperwork as soon as you have your new location and business documentation. Start the credentialing process ASAP.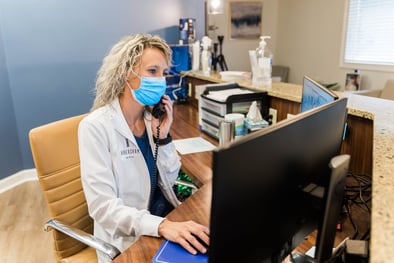 Start your dental practice off on the right foot through outsourcing your insurance billing
Putting time and money into a new business venture is exciting and intimidating. Like anyone starting a business, you are taking a risk, but following these steps can get your dental practice on the path for success. You have the skills, you went to school, you have experience, now you just need to make the right choices to get off to a good start.
You're ready and capable of having a successful dental practice, and if you need some help along the way, outsourcing is a good option as well. We know what you're thinking. "I'm a brand new dental office, you want me to spend money on outsourcing my billing?"
We can't speak for other dental billing companies, but Dental ClaimSupport works with startup practices all the time, and we do offer discounts for them. Continue exploring the option of outsourcing your billing as a startup by reading our article, 2 reasons you should outsource your insurance billing, even if you're a start-up.
Related Posts
Dental billing resources