4 dental practice growth tips that will lead to profitability and happy patients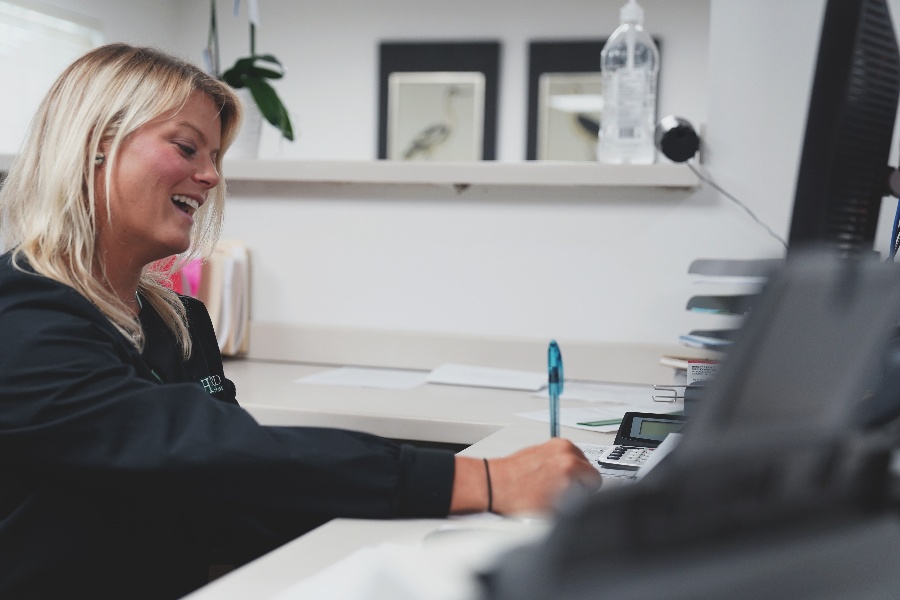 Dental practice growth depends on providing great care and healthy patient relationships in an ever-changing industry.
You want your dental practice to be successful by creating a great dental experience for your patients. But how do you attain this? How do you encourage dental practice growth that will lead to financial and professional success while also making your patients happy? Finding this answer can be challenging as a leader.
Dental ClaimSupport has worked for over 10 years to help dental teams have easy insurance income through our billing services. Though we're typically helping dentists get easy insurance income, we've noticed what teams do for dental practice growth.
We've seen what works and what doesn't work, and what avoiding growth and change can do to hinder your practice's revenue.
In this article, we will share 4 tips for dental practice growth that will help you create a great patient experience and collect more money. This will also give you an opportunity to grow your internal team and perhaps even your service offerings. These things can all lead to higher profitability for your dental practice.
1. Create marketing strategies at your dental practice
You might be a dental practice, but you're still a place of business. And if you're looking to grow - you need a marketing strategy.
We're not saying you need to pay thousands in advertisements. We mean you need to sit down with your team and think about how you are currently promoting your dental practice, and what you can do to improve.
For example, you could revisit what your social media presence looks like. Do you post on Facebook or Instagram? This is a great way to reach a larger audience, and it's free! You can also receive reviews this way.
How user-friendly is your website? You don't necessarily need to hire an entire agency, but you could contract a designer to give your website a facelift to make sure it's modern and user-friendly.
As a millennial, I can tell you how frustrated I get if a business's website is messy or difficult to navigate. I'm sure most people of all ages feel this way, and it can prevent people from scheduling a visit to your practice.
Do you offer your patients merchandise or gifts after their treatment? A gift bag filled with goodies covered by your practice's logo can encourage brand recognition and even word-of-mouth referrals if their friends see the merchandise.
These are all great ways to get your dental practice out there and grow your business.
2. Look into what your competitors are doing to stay innovative
Checking out what your competitors are doing doesn't mean you're going to copy them.
It does, however, keep your gears turning for what is and is not attracting patients. It can also help you keep up with the newest trends in the dental industry.
This means looking at your competitors' websites, their Google reviews, social media, and any pictures of the inside of their office. A little inspiration can go a long way. When was the last time you renovated your office? Are your decorations from 2005? These small changes can help attract more customers.
Do your competitors utilize tools outside of their internal team to optimize their revenue? For example, outsourcing your dental billing has become more popular among dentists. Medical offices have been doing it for even longer. And now dental teams are looking for revenue generators such as outsourced dental billing as well.
This is a great way to grow your dental practice because as the outsourced biller takes over your insurance claims work, your internal team has more time to work on the marketing strategy.
3. Create and distribute patient surveys to see where you can improve
Hearing directly from your patients can tell you what you need to improve for growth, but also will let your patients know you care about their opinion. When your patients feel this, they will share it with their friends, which will create a positive buzz about your dental practice.
Your surveys can cover anything from how their actual dental treatment was to how their overall experience was with billing, check-in, and how the office feels.
This can help your team know what patients are looking for when they visit your practice. How easy is your check-in and check-out process? Dental patients want efficiency. Oftentimes, their appointment is in the middle of their workday, so they want everything to be quick.
Creating a streamlined process for every part of your practice - scheduling, insurance verification, the actual treatment, and claims processing - can lead to a positive patient experience. This will lead to even more positive word of mouth as well.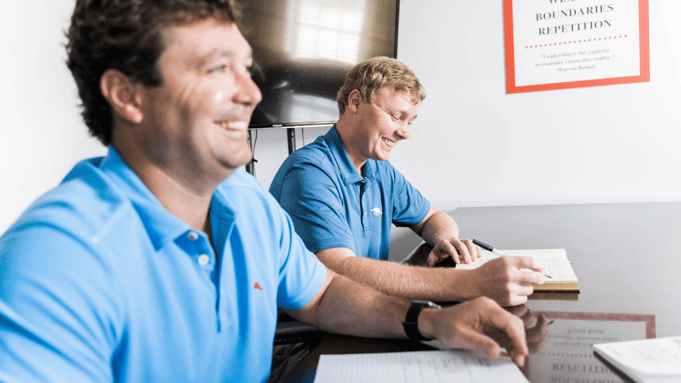 4. Stay up to date with the latest technology, software, and training
If it's not challenging, you're not growing. Dental practice growth means you are consistently staying up to date with industry changes, technology, practice management software, and dental training.
You should revisit the state of your practice management software every year to see if its service offerings are still applicable to your practice, or if there is different software you'd want to switch to.
You should also stay up to date with the kind of technology dentists are using. Are there new intraoral cameras that you could upgrade to? Is there a new automated scheduling method that other practices are taking advantage of? These are the kinds of things to keep up with to help your dental practice grow.
You should also be continuously training your dental team. This means everyone is up to date on the latest dental insurance regulations and billing strategies. Your billing process is what leads to a healthy cash flow, so it needs to be revisited often for improvements and changes.
Learning new dental billing, coding, and practice management tips can help your dental team grow professionally, and help the dental practice grow as well.
Ready to collect more and worry less about your dental practice?
Growing your dental practice has everything to do with any strategy that will affect your revenue. Optimizing your billing process, implementing a marketing strategy, keeping up with your competitors, and looking into training for your team care will help your dental practice grow.
Dental ClaimSupport is a trusted dental billing partner that takes over dental teams' billing process so they can focus on these strategies.
To learn more about how outsourcing your dental billing can help your practice's revenue grow, schedule a call with one of our billing experts and get cash flow you can count on.
Related Posts
Dental billing resources