Transforming your dental practice profit: 3 ways revenue cycle management services will help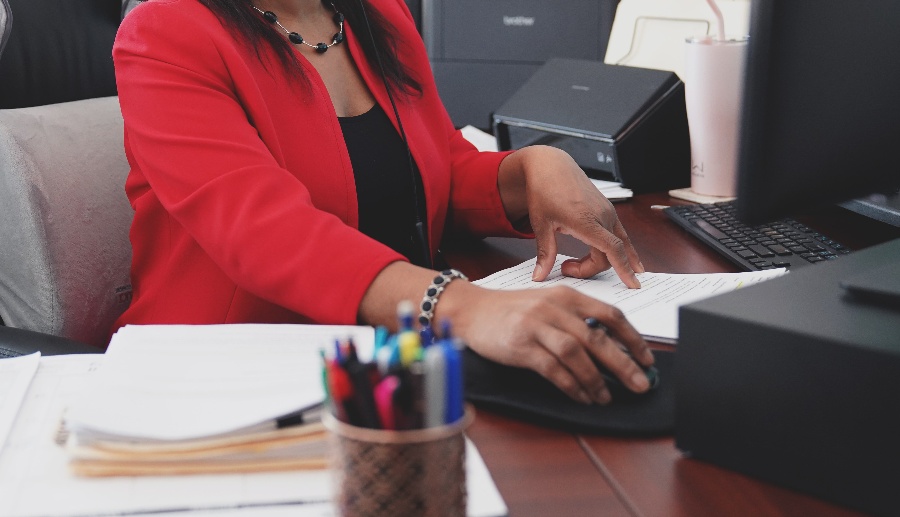 A top priority for every dental practice or emerging group owner is to ensure their business is profitable. But increasing and maintaining profitability is easier said than done.
Revenue Cycle Management (RCM) services allow dental business leaders to take greater strides toward financial success. RCM brings technology and best practices together, which saves time while reducing errors. The net impact increases your dental practice profits.
DCS provides revenue cycle management services to both dental practices and dental groups. Our customers have seen a significant return on investment with RCM services. They have also cut costs and increased total funds collected with the support of RCM experts.
This article will share 3 ways RCM services increase your dental practice profit.
1. Access to expert billing and coding knowledge
Many dental businesses are struggling to hire people with the knowledge needed to manage the revenue cycle. Over time, outdated information tends to build up in billing systems. This is because codes, rules, patient information and payer policies constantly change. Most systems don't have airtight methods to keep updating their processes accordingly.
With old information, errors and re-work increase, which raises costs and uncollected revenue. The longer errors continue to happen, the more your group or dental practice profit suffers. You miss out on revenue from both insurance companies and patients.
---
Related: Dental RCM services vs internal teams are like apples and oranges
---
How do you keep errors low, and information up to date, without driving up overhead costs?
Revenue cycle management services with DCS provide access to the latest knowledge and expertise needed to optimize your revenue cycle. RCM experts are skilled in accurate coding, timely claim submissions, and effective follow-up on denied claims. These experts use best practices to reduce errors. This expertise is critical to speeding up the billing process.
DCS experts have a thorough understanding of the rules and regulations surrounding medical billing as well.
RCM experts identify and correct errors to reduce or eliminate in lost revenue. Also, the RCM experts at DCS pool their knowledge to identify patterns and new ways payers limit the amount reimbursed, and adjust the process accordingly. Your expert then updates your process and informs your team as needed, preventing future delays. This improves claims revenue.
In other words, RCM services help you see where exactly your process requires support, and take steps to ensure you get it.
2. Support for process automation
Claims processing, insurance verification, and patient billing all benefit from automated support.
For example, when you use RCM services, you're matched to an expert who is proficient in your practice management software. They'll use it to their advantage when submitting your insurance claims and working your insurance aging report.
But RCM experts will also use other technologies to streamline your insurance verification and patient billing systems.
Technology-assisted insurance verification will:
Acquire any information on the standard insurance verification form that isn't included in basic PDF
Complete the Standard insurance verification form for insurance companies that don't provide basic PDF
Upload PDF/Standard insurance verification form to PMS documents
Write back information into insurance benefits section of PMS (as an optional upgrade)
---
Related: Partnering with dental insurance verification services: 5 benefits you'll see at your dental group or practice
---
Automated patient billing technology will:
Issue statements as soon as the balance is known (no manual processing)
Send balance notifications faster, with email and text messages
Follow up automatically with friendly reminders
Accept payment from all major credit cards and wallet apps, from any device
Minimize the time and cost of issuing paper statements
Monitor direct deposits and outstanding balances instantly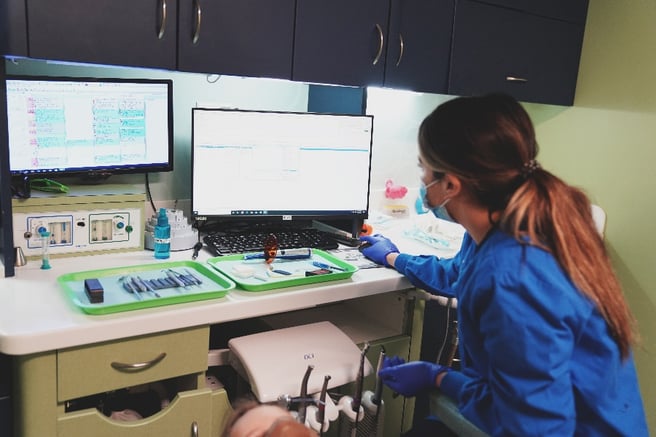 By using technology to increase the efficiency of your processes, you'll see your dental practice profit rise. In fact, in January 2023, DCS customers utilizing our patient billing service averaged a 1,477% ROI.
One dental office experienced a 4000% ROI after one month of utilizing our patient billing services.
Support for the use of automation helps dental businesses be more efficient, so their profitability improves.
3. Increased patient satisfaction
Dental business profit is tied to patient satisfaction in many ways. RCM services help you keep or grow your patient base, by providing an exceptional dental experience for them.
RCM services support:
More satisfaction with the treatment planning experience: Insurance verification is an RCM service that improves the patient experience in surprising ways. With the latest eligibility information, you help patients understand what procedures they need, and what their plan covers.
Faster claims processing: RCM insurance billing services deliver insurance revenue quickly. When claims are submitted successfully, patients trust your skill in using their benefits. This increases their confidence in your services. Fewer reimbursement delays mean fewer delays in planning future treatments. Patients value getting the care they need quickly, with the least financial burden.
Convenient, patient-centered billing: RCM services automate and streamline the patient billing process. You collect more when your patients receive accurate and timely bills on their preferred device. And payment methods are more convenient to patients. Transparency of their balance and the insurance-covered portion helps patients better understand what they are paying for and why.
More regular visits, recare appointments, and reduced no-shows: Satisfied patients are more likely to return to your practice. Increasing the number of patient visits directly increases your revenue.
Your team will also increase your dental practice profit because they'll spend their time:
Helping patients easily understand their treatment, financial responsibilities and options
Filling the schedule by reaching out to patients about unscheduled treatment
Increasing marketing efforts for the dental practice
"Goodwill typically accounts for 60% to 80% of the practice's total value. For both buyers and sellers, protecting the practice's goodwill is critical throughout the entire transition process." - Dental Economics
When patients are happy and enjoy their dental experience with you, they will tell their friends and spread the word around their community. This is an invaluable way to increase your patient base.
Will you take steps to increase your dental business' profit?
Dental practices and groups improve their financial health and achieve long-term success with RCM services.
Expert management of your revenue cycle streamlines your processes, while allowing your team to use their time in more valuable ways. You'll see fewer errors on both insurance and patient billing systems. You'll also see happier dental patients, all of which will lead to an increase in your dental practice profit.
DCS' end-to-end revenue cycle management services will take your profitability to the next level. To learn more about RCM services, schedule a call with an expert at DCS.
Related Posts
Dental billing resources