5 dental service organization trends to look out for in the future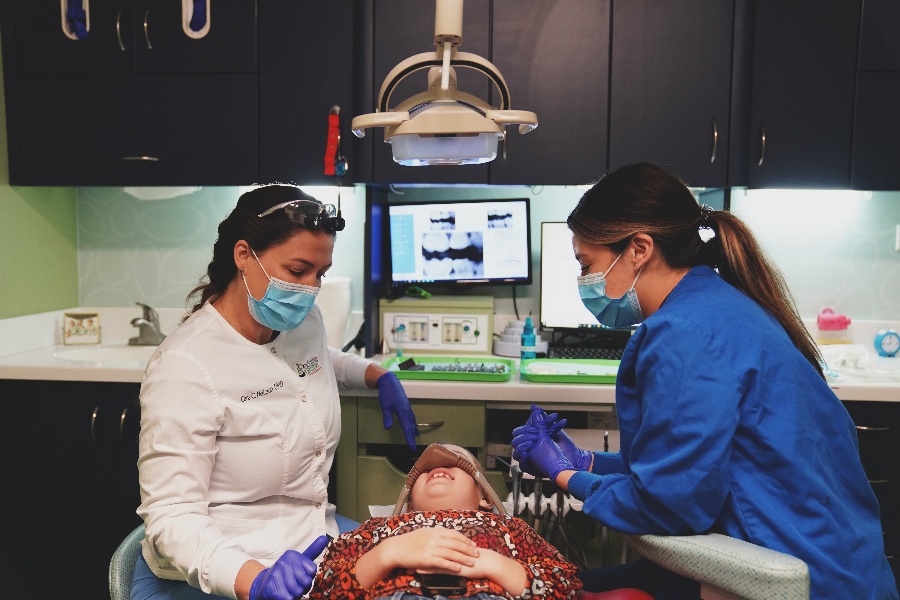 It's undeniable: As dentistry evolves, dental service organization trends are showing a shift away from the traditional solo owner/practitioner model, with more and more dentists opting to join groups.
Solo ownership decreased almost 15% between 1999-2021, says the ADA. This trend to consolidate is only getting faster. The number of dental school seniors planning to join DSOs more than doubled, from 12% in 2015 to 30% in 2020.
Whether you are a smaller group practice leader, or the leader of a larger DSO, it helps to keep an ear to the ground to prepare for what's to come. Dental service organization trends are rapidly changing the industry.
Following DSO trends can especially help growth-minded dental businesses stay competitive and discover opportunities.
DCS is a full-service dental revenue cycle management provider. Our years in the dental industry have shown us the value of keeping up with trends for financial success.
From leveraging technology to improving patient experience, here are 5 dental service organization trends that will revolutionize the dental industry in the coming years.
1. Increased use of digital technology for clinical and administrative functions
DSOs will begin to take advantage of digital technology in order to better serve the dental practices they acquire.
DSOs are expected to adopt digital tools, such as
Electronic health records

Telemedicine

Computer-aided design
The goal of utilizing this technology is to improve patient care and streamline administrative processes. DSOs are also hoping to expand their use of automated technology to cut down on manual administrative tasks in dental offices.
Increased use of technology will improve efficiency, but also accuracy. And when there are fewer errors during your administrative processes, you will also reduce security risks.
According to an article by Dental Product Shopper, the error rate from technology is lower than the human error rate. The human element is a major part of security risk, accounting for 52%, while technology errors account for 48%. Human errors were mostly caused by those neglecting policies and procedures.
Take the human element and compound it across several, possibly even hundreds, of dental practice locations acquired by DSOs. This can cause not just security issues, but also:
Compliance (HIPAA) issues

Errors causing denied insurance claims

Loss in revenue
Let's be clear, though: DSOs do not want to eliminate humans from the payroll and replace them with technology.
But employees at DSOs will be taking more advantage of tech tools to better service dental practices, avoid errors, and grow revenue.
2. An increase in the number of people with dental insurance
As the number of people with dental insurance coverage grow, dental service organizations will need to adapt their practices to accommodate increased demand.
---
Related: 10 years of dental billing: 4 changes and future trends to watch
---
Dental service organizations can expect an increase in patient volume, with opportunities to serve more patients and increase revenue.
With this opportunity also comes greater administrative burdens. Compliance with federal, state, and insurance-related regulations requires expert knowledge.
Processes must constantly adapt to frequent changes in coding rules and regulatory requirements.
The need for dental billing expertise will increase, but finding experts on dental billing is not easy
It's crucial for a dental billing expert to be proficient in the following topics:
Procedure coding (CDT and CPT codes, updated annually)

Coordination of Benefits rules

Different insurance company's rules and regulations

State insurance rules and regulations

Working in most practice management software programs

Best practices on how to create, batch, submit, and follow up with an insurance claim

Best practices for appealing insurance claims

Best practices for posting insurance payments
Additionally, the expansion of dental insurance will likely lead to an increase in patient expectations and demand for higher quality dental care.
The result? Increased competition among dental service organizations, as they strive to differentiate themselves through their services and patient experience.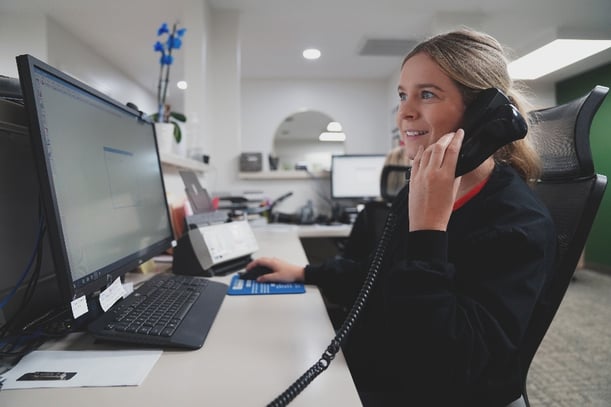 To effectively compete in this changing landscape, dental service organizations will need to adapt their operations and focus on finding seasoned experts to handle revenue-related duties.
Growth for DSOs is achieved through using RCM services, where dedicated experts ensure dental teams thrive financially and professionally. And we'll get more into RCM services later in this article.
3. Enhancing the patient experience with convenience
Greater convenience for patients is key to spurring growth and revenue for dental groups and DSOs. Enhanced convenience for patients uses automation to:
Allow patients to schedule appointments online more easily

Remind them to return for treatment

Make it easier for patients to pay for services
Online scheduling tools reduce time-wasting phone tag. They also enable patients to book appointments at their convenience, even outside normal business hours. Automated reminders and confirmations help to increase the number of appointments scheduled and attended, which improves production.
Payment collection also benefits from automation. Text-to-pay reminders virtually eliminate paper invoices. Instead, patients receive automated payment links via text and email.
DCS RCM services include patient billing technology that expands the types of payment providers can accept, to include cash, credit, Apple Pay, Google Pay, ACH electronic fund transfers, and monthly payment plans.
A fast, frictionless patient experience is a significant factor in improving revenue collection for dental groups and DSOs.
4. Growing interest in revenue cycle management (RCM)
Revenue cycle management (RCM) reduces the time between providing patient services and receiving payment by interacting with all the dental business systems.
RCM encompasses all the steps involved in the delivery of patient care and the billing and collection of payment for those services, from appointment scheduling to collecting the final payment.
The goal of RCM is to maximize revenues and streamline all processes. Dental service organizations, specifically, want to implement revenue cycle management because:
RCM will improve their financial performance and supports growth capacity

RCM speeds up the process of collecting payment for dental services, adding cost-efficiency, smoother operations, and more time for patient care.
And by understanding and improving the revenue cycle, dental service organizations can:
Reduce uncollected revenue

Reduce overhead costs

Increase profits

Improve cash flow

Increase patient satisfaction
---
Related: How DSOs meet 3 top challenges with revenue cycle management services: 3 problems and solutions
---
DSOs need the capacity to handle growth to effectively manage their costs and maximize their revenue. Which brings us to the last trend we're covering in this article.
5. Use of RCM services
RCM services are increasingly important solutions for both dental and medical organizations.
Even when the need to improve cash flow is urgent, many decision makers are unsure how to find a trustworthy RCM service partner. As dental revenue managers learn more about RCM services and how they can benefit from them, more will leverage these services to become more competitive.
There's debate among dental service organizations about keeping duties in-house versus outsourcing. However, DSOs are able to meet top challenges with an effective RCM partner (like DCS), such as:
Staffing challenges: Finding people for administrative positions with needed skills

Need for standardized operations, especially for revenue collection

Operational challenges, adapting to the use of diverse and changing technology
A reliable RCM service expert should bring extensive industry experience. DSOs benefit by leveraging this experience to quickly pinpoint and correct issues, avoiding delays and costly rework.
DCS that ensures experts perform the full range of RCM services, from credentialing to AR cleanup. This expertise provides you with cost-efficient, accurate, and compliant processes.
With an effective team of experts for revenue cycle management, DSO members should expect increased revenue, simplified processes, and freedom to focus on clinical care.
Ready to take your dental service organization into the future successfully?
Your goal in a growth-minded dental group or DSO is to increase revenue while properly serving dental teams. The DSO model is changing the dental industry rapidly, and keeping up with the latest trends is essential for continued growth and success.
By watching dental service organization trends, dental business leaders can better understand how new tools, techniques, and RCM services benefit them.
As a full service revenue cycle management provider, DCS is also your guide to changes in the dental industry. We've been serving dental businesses for over 10 years, focusing on increasing collections with processes that are clear, compliant and accurate.
To learn more about our RCM services, schedule a call with one of our experts.
Related Posts
Dental billing resources