How to be a successful dental biller: 3 skills to have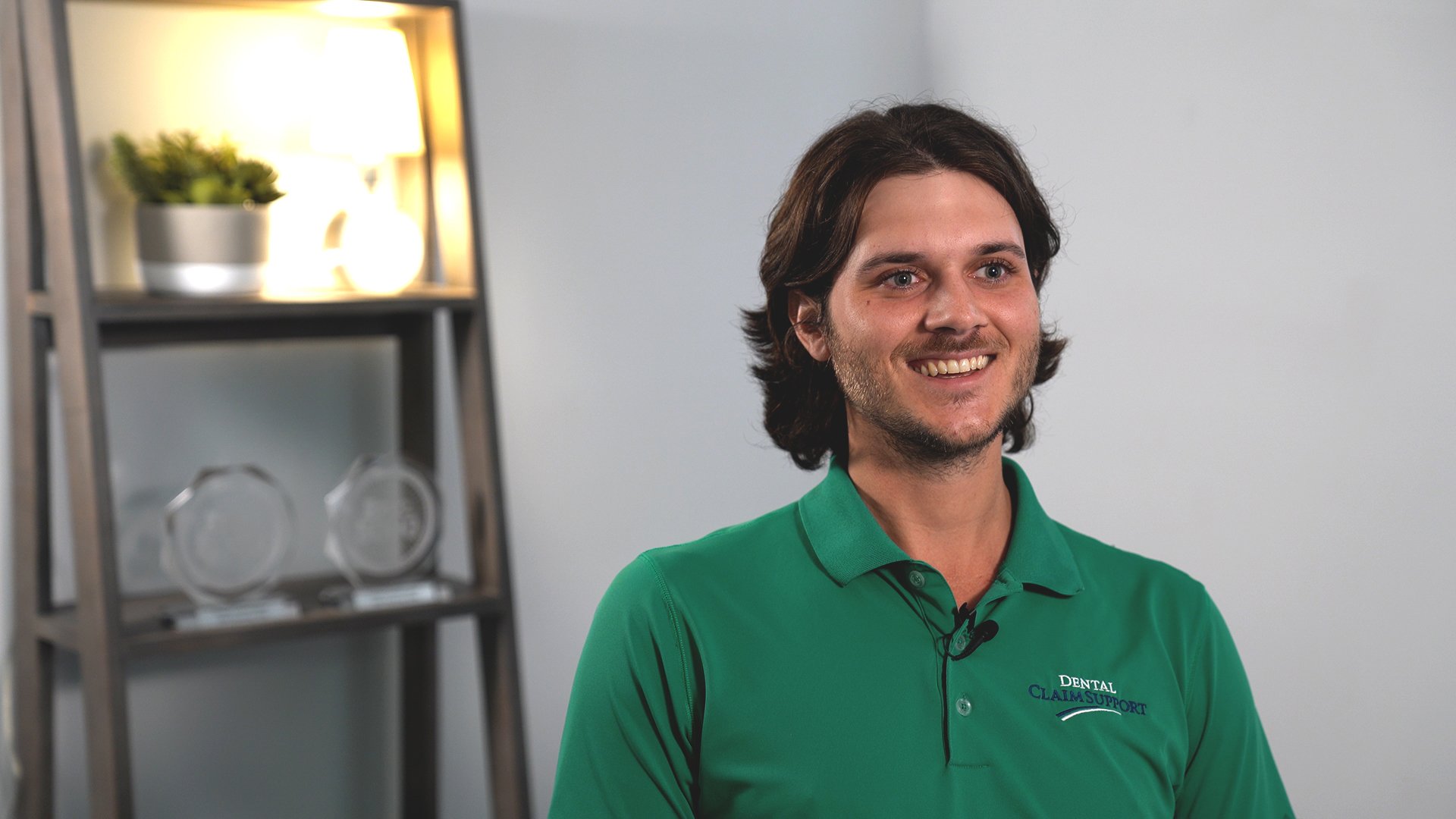 While evaluating your dental practice's success, you might think, "If I just had someone who was an expert at our billing, my practice would be in great shape financially." It's a niche job, and the person currently handling your billing is probably doing their best, but they don't have the years of expertise or time to go above and beyond on collecting insurance claims.
You want to hire someone to handle billing, but don't even know where to begin or what this person should be capable of.
Or maybe you just want to evaluate your current biller and make sure they're held to a high standard. They are handling insurance, which (for many) is at least 50% of your revenue, after all.
At Dental ClaimSupport, we have a rigorous hiring process for our remote billers. They go through a thorough interview process, then a formal training period before they begin handling a dental office's insurance billing. Ideally, an in-house biller should go through a similar process.
Whether you hand off your billing to an outsourced billing company or hire your own in-house biller, it's important that you know what a successful dental biller looks like. That way you can decide whether your current biller is meeting these standards. Their success will directly affect your own collections.
In this article, you'll learn 3 skills you should expect from a successful dental biller. From technical skills to soft skills that really should just come naturally, you'll know how to evaluate your current biller or know what to look for when hiring a dental biller.
1. Accuracy when it comes to insurance claim submission and appeals
Let's start with the technical skills your biller should possess. Experience with insurance, specifically dental insurance is ideal. They should know how to properly send an insurance claim across several different dental software such as Dentrix, OpenDental, Eaglesoft, and Curve Dental Inc.
This means they rarely have mistakes on the claims they send, and they know good strategies on how to appeal denied claims. The biller will have patience when they have to sit on the phone with insurance companies, and won't give up until the claim is paid.
Pays attention to detail
Sending claims and going through an insurance aging report is a tedious job. It requires someone who has great attention to detail. They should be able to notice small inaccuracies or if something is out of place or missing.
This attention to detail is going to be important when sending claims and researching unpaid claims. When a claim is created by your office, then reviewed by a biller, they're going to notice any mistake on the claim, address it, then be able to fix that mistake before sending it to the insurance company.
It takes far less time to fix an inaccurate claim before submission, rather than have to research it later when it is inevitably denied.
Has a problem-solving mindset
Speaking of appealing denied claims, a successful dental biller will know what's needed to win appeals. They will know to give the insurance company as much information as possible for the appeal, have a list of appeal information for each insurance company, and have appeal templates ready for submission.
A great biller will also not give up until they have exhausted all options to appeal a claim.
Problem-solving doesn't end with appeals. Appeals are time-consuming, but necessary. Good problem-solving billers are able to use these skills for working all unpaid or unprocessed claims too. Good problem solvers know which questions to ask insurance companies, and how to be efficient at the same time. They use all the resources and tools at their disposal in order to maximize their ability to get claims paid accurately, quickly, and effectively.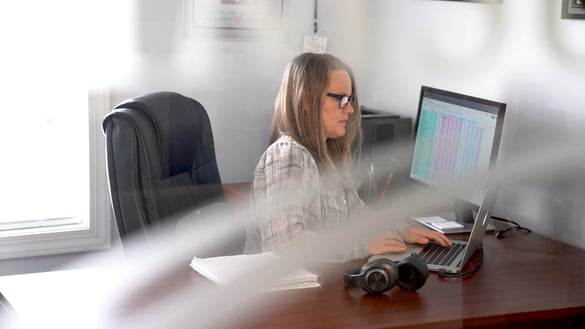 2. Good time management
A fantastic dental biller knows how to manage their time well. They know the best times to submit claims, post payments, and work the aging report. They also have the maturity and professionalism to structure their own day, whether they work in the office or remotely.
Works efficiently
An experienced biller knows how to work smart. They not only work hard and get claims paid, but they know the best times to get certain tasks done. For example, our billers typically send claims within 24 hours of the date of service so that all of the relevant information for the claim is fresh on the office's and biller's minds.
They also know to work your aging report at least once a week, minimum. They should make sure every claim is touched and notes are made on ALL outstanding claims weekly.
It's important to have a system in place where someone is in charge of this specifically so that they are aware of any claims that may have fallen through the cracks ASAP.
A great biller knows these most efficient times to perform such tasks and makes sure they're done accurately and thoroughly.
Is able to structure their own day
A great biller does not need to be micro-managed. Even if they work remotely, which if you outsource your billing, will probably be the case - they will know how to structure their day based on the most efficient times to perform certain tasks, as we mentioned before.
They know how to prioritize certain claims and keep track of denials. This specifically will create an uber-efficient billing system for your dental practice.
3. They have an open mind and are a team player
This is more of a soft skill, but an amazing biller needs to have the right mindset and personality in order to take on this job. When a challenge arises, they need to be proactive in finding a solution, not reactive in trying to find someone to blame.
They need to have patience with their team members or the office they work for and be able to evolve and adapt when a situation changes in the office.
Ready to learn
A great biller is willing to admit when he or she has made a mistake. They take ownership and work hard to correct their mistakes and learn from them. They also have to be ready to learn whenever something changes in the dental industry.
Whenever CDT codes are updated, they should be willing to also update their personal knowledge of the dental codes. This skill can be nurtured by investing in continuous education for billers. A great biller isn't stuck in their ways but is always evolving and trying to learn more.
Has good relationships with the people they work with
They should be a team player, ready to work with others to get claims paid. They also know how to effectively communicate with the dental team, whether they're an outsourced biller or not.
The biller needs to have the best interest of not only the dental office but also the patients. Great billers care about the role they play in the billing process. They make sure dentists and patients are paid what they're owed, and it can truly make a lot of people's lives easier and less stressful.
If they don't care about doing this service for people, the biller will likely not perform as well. It's like a negative domino effect. Once the biller doesn't care about the purpose of their role, the ins and outs of their tasks will be neglected.
Evaluate your current billing system to figure out what kind of biller you need
Whether you have an in-house biller that you need to evaluate or an outsourced remote biller, these are the criteria you should be using to figure out if you have a quality biller.
Because your insurance billing is such a huge part of your revenue, it's important the person in place, handling this responsibility is held to high standards.
Dental ClaimSupport also holds our billers to these standards and continuously evaluates each biller's performance to ensure dental offices are receiving amazing service. You should be doing the same! If you're consistently seeing a below-average performance, it might be time to start exploring other options for your dental billing.
To continue evaluating the performance of your dental team to make sure your practice is up to par, check out our article on "6 signs you have the most effective office manager."
Related Posts
Dental billing resources