Increasing dental case acceptance with outsourced billing: 3 ways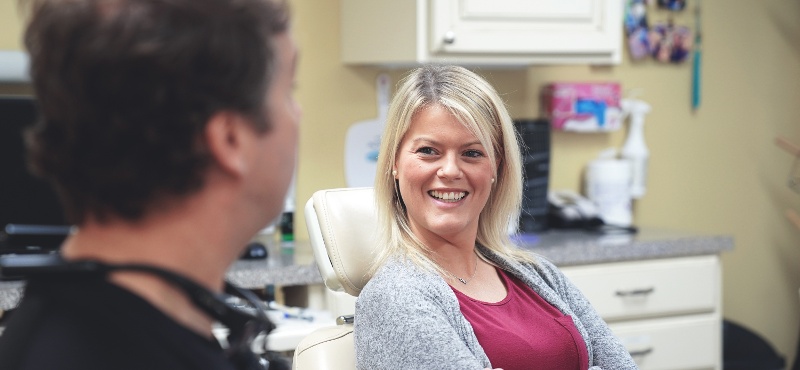 Dental case acceptance is a challenge many teams face. You want your patients to enjoy their best oral health. So if they don't allow you to take care of their dental needs, you need to know what their concerns are.
Patients will gain confidence in your care when they find they can trust you to clearly explain the treatments and how their dental benefits can help them afford the procedures. Fortunately, that's something you can do when you have dental insurance experts on your side.
Dental ClaimSupport has spent over 10 years helping dental teams raise their income easily with a smooth-running insurance claims process.
With confidence that you can take even complex insurance situations in stride, your dental team can spend more time making sure patients understand that you care about their health and their financial well-being as well.
When you work to improve the dental patient experience, that includes giving patients the opportunity to bring up their medical and money questions. When your front desk team knows they can make the most of patient benefits and answer billing questions, they can do a lot to help your dental care acceptance rate go up.
In this article, you will learn about 3 strategies to increase dental case acceptance that you can take advantage of when working with an expert dental insurance billing company.
1. You will have more time to educate your dental patients
Patients feel valued when you take the time to help them understand the dental health issues you see as a dental expert. When you explain their situation in clear and simple terms, you can calm fears and earn trust by helping them understand what they need.
A good approach to communicating the necessity of dental treatment and creating the value of their oral health? Educate your patients.
People fear what they do not know. So, if you take the time to show the patient their current x-rays and/or intraoral camera photographs, you can use them as an educational tool to explain what the treatment will entail.
You'll also be able to explain why it is so important that the patients have their treatment completed and what may happen if they don't complete their treatment. This simple tool will improve your case acceptance, scheduling, and completion of recommended treatment. This can be a win-win situation for the patient's dental health and the health of your practice.
Depending on the patient, this may take some time. For example, when I had to get fillings a few months ago, I was glad when a dental team member sat down with me and:
Reviewed radiographs and images and showed me the decay or areas of concern
Explained to me the proposed treatment plan and appointments necessary
Explained what the results could be if I delayed treatment
Addressed all of my questions about my recommended treatment
Scheduled my appointments in treatment priorities
Stressed the importance of maintaining a routine checkup every six months and made sure I had my next checkup scheduled before I left the office
No matter what, getting dental work done is not always fun for patients. But when someone outlines every detail to you and takes the time to address my questions - it makes it less intimidating.
Honestly communicating costs and options with dental patients increases case acceptance
Not only do patients need to understand why treatments are necessary; they must know how to pay for them. So, your team needs to educate patients about their own insurance benefits.
And this can be even more time-consuming to your team because insurance can be complicated. This is why taking the time to understand your patients' coverage is important. Insurance plans may specify exclusions and limitations such as waiting periods.
It is vital that your administrative team understands all the relevant details of the patient's insurance coverage down to the deductible and maximum coverage as well as a history of their most recent visits to another dentist or dental specialist.
There is nothing worse than grossly underestimating the patient's costs, only to send a big bill later. This is where bad Google reviews often begin!
Unfortunately, most people don't fully comprehend their insurance benefits. And while this is technically not your responsibility - very few patients walk in understanding the fine points of their insurance policies.
Showing patients that you understand how to use their insurance coverage can improve trust and case acceptance. And you'll see more gratitude and relief as well. Let us explain.
"Inform before you perform" by taking the much-needed time to communicate with the patient before the dental care is rendered means you're covering:
The total cost of the treatment proposed
How much their insurance is estimated to pay
What their estimated out-of-pocket expense may be
What payment options are available to them
And that no matter what insurance covers - they are legally still responsible for the entirety of their bill
Any questions they may have about the treatment, expense and the number of appointments, and also the length and time needed
You might be thinking, doesn't mentioning costs so much drive patients away? We have found that it has the opposite effect. When you are transparent about costs, and explain why something costs a certain amount, the patient will trust you more.
There are fewer financial surprises, and they can prepare to pay for their treatment. In other words - your case acceptance will increase! And you had the time to communicate all of this information to them because you didn't have to worry about your insurance claims being attended to.
2. You will have more time to provide outstanding patient service
In a more general sense - when you outsource your dental billing, you will have more time to pay attention to patients. When you're stuck in your office trying to focus on getting claims appealed over the phone or posting claim payments to your software - you're unable to spend time with your patients.
You will be able to take the time to create an amazing patient experience. This could be through implementing the following strategies:
Creating an online scheduling system
Implementing automated confirmation emails and/or texts
Streamlining your check-in or check-out process
Improving your practice's website or online presence (social media)
Helping patients fill out any necessary paperwork
Welcoming your new patients with a quick tour of the practice
Highlight your newest technologies such as lasers, CBCT, digital x-rays, scanners, etc.
Show them where the restrooms are located - where you keep extra toothbrushes, floss, and toothpaste to freshen up if they didn't have time to brush before their appointment
Give details about the practice and doctors
Or simply creating relationships and rapport with your patients
A lot of these strategies are not possible for your team to execute if they are bogged down with chasing down insurance claims. With an expert handling your insurance claims, you can create real relationships with your patients.
Creating trust and friendships with your patients can lead to amazing referrals and high patient retention. And this trust will lead to a higher case acceptance. If you tell them they need a crown or root canal, they'll listen because you've taken the time to care for them.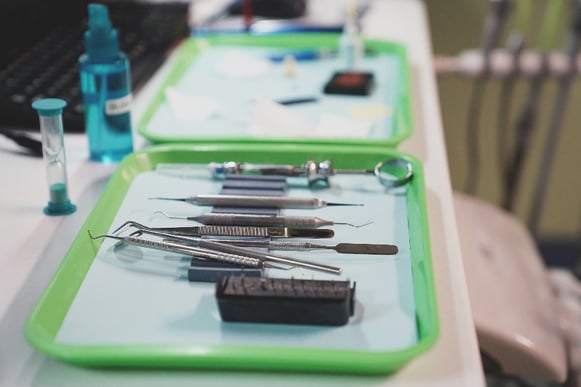 3. You will have more time to reach out to dental patients about unscheduled treatment
Case acceptance starts with attention to what your patients need and creating value and urgency. If you have several patients who haven't scheduled their needed treatment, you can help them stop putting it off by calling them and getting it on the calendar.
This, of course, takes time and skill. You certainly don't want to rush through the call without explaining why it's necessary for them to receive the treatment.
Let's say a patient comes in for a cleaning, and after you've told them they will need additional treatment, you try to get something down on the calendar. The patient then says they'll think about it and figure out a date for another time. And then they leave your office. They need a specific treatment but haven't scheduled it yet.
Like we said in reason #1 when you take the time to explain why a treatment is necessary, you're likely to see higher case acceptance. And sometimes this means creating a call calendar where you are calling patients two weeks after their recommended treatment was reviewed and figuring out why they are delaying their oral healthcare needs.
Figure out why they are hesitant and address it over the telephone where they may share more concerns such as fear, expense, or calendar struggles. Fear is easily addressed by explaining any comfort things you may offer such as:
N20
Oral sedation
Headphones
Warming blankets, and more.
You can also put their mind at ease with Google reviews of shared experiences from patients who have had great clinical experiences with your practice.
Patient expenses or financial concerns can be addressed by offering 3rd party financing to fit within their budget, pre-payment, or breaking down the appointments and paying as they receive the treatment.
You can also address appointment/calendar concerns by offering early morning, after-work appointments, moving a lunch around to earlier or later, or offering to give them a dental excuse for their school or employer. Having flexibility can also help a practice grow.
When you spend less time on the phone, fighting with insurance companies about claim reimbursement, you can get your patients on the calendar. Reminding them with a phone call explaining why their treatment is necessary is a great way to increase your case acceptance rate.
Ready to focus on your patients while a dental billing company takes care of claims?
Increasing case acceptance starts with having the time to care for your patients. When you have more time in your day to cultivate meaningful relationships with patients and help them understand the importance of their oral health, they will trust you. And this trust will lead to a higher case acceptance rate at your dental practice.
Dental ClaimSupport is just one resource for outsourcing your insurance claims process. Our expert billers dedicate their time and knowledge to your insurance claims so that your team doesn't have to. They can focus on what's in front of them: patients.
To learn more about how outsourcing your dental billing can improve patient experience, visit our Learning Center.
Related Posts
Dental billing resources