5 tips on how to get more dental patients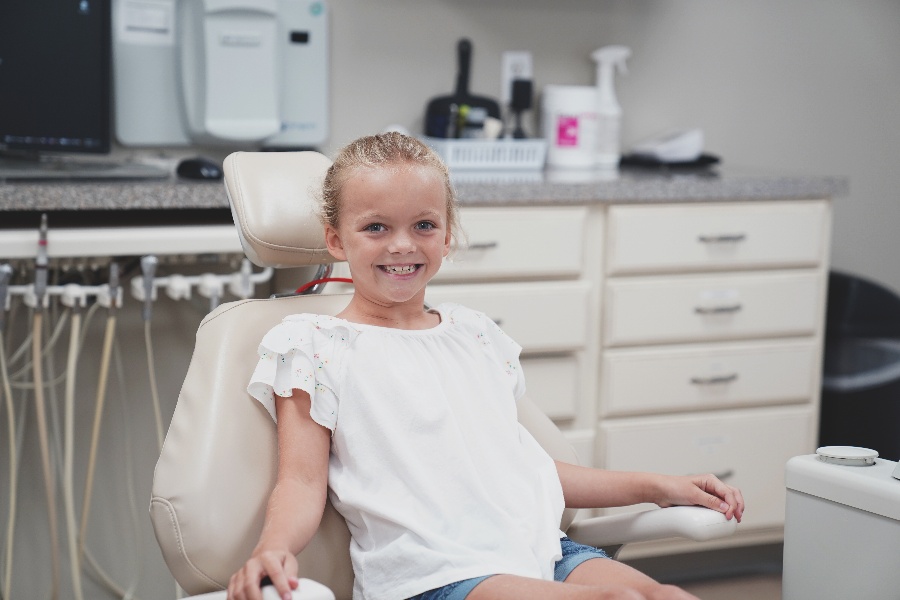 Are you looking for ways to get more dental patients? As a dentist and/or business owner, you're always looking to grow your business and make it profitable. And for some, that means getting more dental patients to come to your practice.
Dental ClaimSupport has spent 10 years as a trusted dental billing partner, giving dental teams time back in their day to focus on patient care. By handling insurance claims so teams don't have to, we've seen how extra time spent on certain initiatives can help bring more dental patients into your practice.
In this article, we will share those initiatives with you. We have 5 tips on how to get more dental patients at your practice. By providing amazing patient care, you'll be able to implement these tips confidently. Through more patients, you'll drive more revenue, and your team will find financial and professional success.
1. Encourage your patients to leave you reviews online
Nowadays, when people are looking for a new dentist, they're likely to read Google and/or Facebook reviews before booking an appointment. Reviews are an excellent way for your patients to document their experience at your practice in a way that others can see.
Encourage your patients to leave reviews as they leave your office. You can even email them afterward sending them links to where they should leave online reviews. This way, it's as easy as clicking a button for them. The more complicated it is to leave a review, the less likely they are to do it.
Check with your 3rd-party software vendors such as your confirmation software or e-services to make sure that any auto surveys are directed to Google reviews.
And if you get a bad review - don't fret. It happens to everyone at least once. The best course of action is to address the review immediately with a kind response letting them know you understand their gripe and will make changes moving forward. This of course all depends on what the review says, but having a positive response ready to go when you get a bad review is key.
2. Utilize social media
Social media is essentially free advertising - use it! This is another way that potential patients can find you. Your dental practice should have accounts on Facebook, LinkedIn, and even Instagram. You should also make sure your Google Listing is up to date (address, phone number, office hours, etc.).
Social media is a great way to tell the story of your dental practice and give viewers an inside look at your office. You can even post updates, like if your office has moved or you've hired a new dentist. Regularly posting about happy patients (with their permission, of course), happy team members, or a beautiful office is a great way to attract new patients.
So make sure your office is updated with modern furniture and art, and have one of your team members take high-quality photos around the office for posting. Some offices will rotate their artwork to other areas every six months to another area in the office.
3. Offer tokens of gratitude to patients that give referrals
Patient referrals are a great way to get new people into your office. When your patient is leaving, ask them how their visit was and listen to the positive feedback! This is a great time to thank them for being a patient and if they have any friends or family members, please share our business card with them (while handing them a few business cards).
If your State and Federal Guidelines allow you to have an internal referral program, some practices will explain their "Care to Share Program" where if they refer someone, they will get a small gift as a token of thanks.
This gift could be an Amazon or Target gift card, some teeth cleaning supplies, or even something homemade. Get creative and have fun with it! This will incentivize your patients to give the best advertising possible: positive word of mouth.
I can only speak for myself, but as a young adult who is still moving relatively often, my friends and I are always giving recommendations to one another for doctors, dentists, and basically everything! So offering a referral program where your patient can get something in return is an effective way to get new patients into your practice. And let's be real - people love free stuff.
Be sure to first check with your State and Federal laws especially with Medicare and Medicaid providers to make sure you are not violating any laws or the ADA Code of Ethics.
4. Be active in your community
A great way to cultivate a positive reputation at your practice is to be active in your community. This could be volunteering every year or so at your local homeless shelter, or even participating in a charity 5k. Even if you're in a smaller community, there is always something you can participate in.
Does your community have a specific need? If so, develop a "cause marketing" program to meet that need or raise awareness. Involve your team and your patients and have fun helping others!
Being active in your community is also great for team building amongst your employees and everyone feels great helping. Some teams will do food drives year-round and offer complimentary fluoride treatment to those that donate their non-perishable food items in the decorated donation box in the reception area.
Post your events and cause on all social media platforms, including event invites, photos, and videos and don't forget to put it on your website! When others see this, not only will your name be out there with new eyes on it, but you'll also garner respect among members of the community.
This is a big draw to patients. If they see you care about the well-being of something else, they know you'll care about them as patients.
5. Make providing a fantastic patient experience your #1 priority
Every part of your practice should have the patient experience in mind. From how easy it is to schedule an appointment, to how comfortable your dental chairs are, to how easy it is for patients to pay their bill - the patient should be top of mind.
The reviews patients leave you and the referrals they give their friends all hinge on the experience you provide for them. If your administrative team miscalculates their out-of-pocket cost, and you end up having to send an extra bill to your patient, it could put a strain on their entire experience with you.
Your process especially needs to be streamlined when it comes to patient billing. Money can be sensitive, and if patients feel like you're trying to charge them as much as you can, they're going to feel negative about you. But if you have team members who have time to sit down with patients, and explain their insurance coverage to them including their out-of-pocket costs, they're going to be well taken care of.
And they'll be sure to leave you rave reviews and give great referrals, leading to more dental patients.
Ask a good friend or a consultant who has never been to your practice to be a "Secret Shopper Patient." They can honestly evaluate each step made as a patient. Have the friend give you feedback on the entire process of scheduling, completing the appointment and treatment plan, financial arrangements, etc.
Have them share with you any areas where maybe you need improvement in the process or team member "developments."
Hopefully, you hear nothing but good praises about your practice and team, and that is what makes a practice referrable! Be consistent with your patient service and always look for ways you can go from good to great.
Ready to focus on your patients while your insurance claims are handled?
Getting more dental patients can seem daunting, but through gathering amazing reviews, taking advantage of social media, offering patient referral incentives, and community activism, you're sure to draw more patients. And this can all be done by creating an incredible patient experience. Having a high level of patient care and service will help create "referability" to your practice.
If your team is having difficulty finding the time to implement these tips, a dental billing company such as Dental ClaimSupport could free up their time. A worry-free claims process helps you focus on your patients.
To learn more about how Dental ClaimSupport can give you the time to create an amazing patient experience, schedule a call with one of our billing experts.
Related Posts
Dental billing resources