Dental Billing | outsourced dental billing | dental billing service | dental billing company
How to choose the right dental billing company for your practice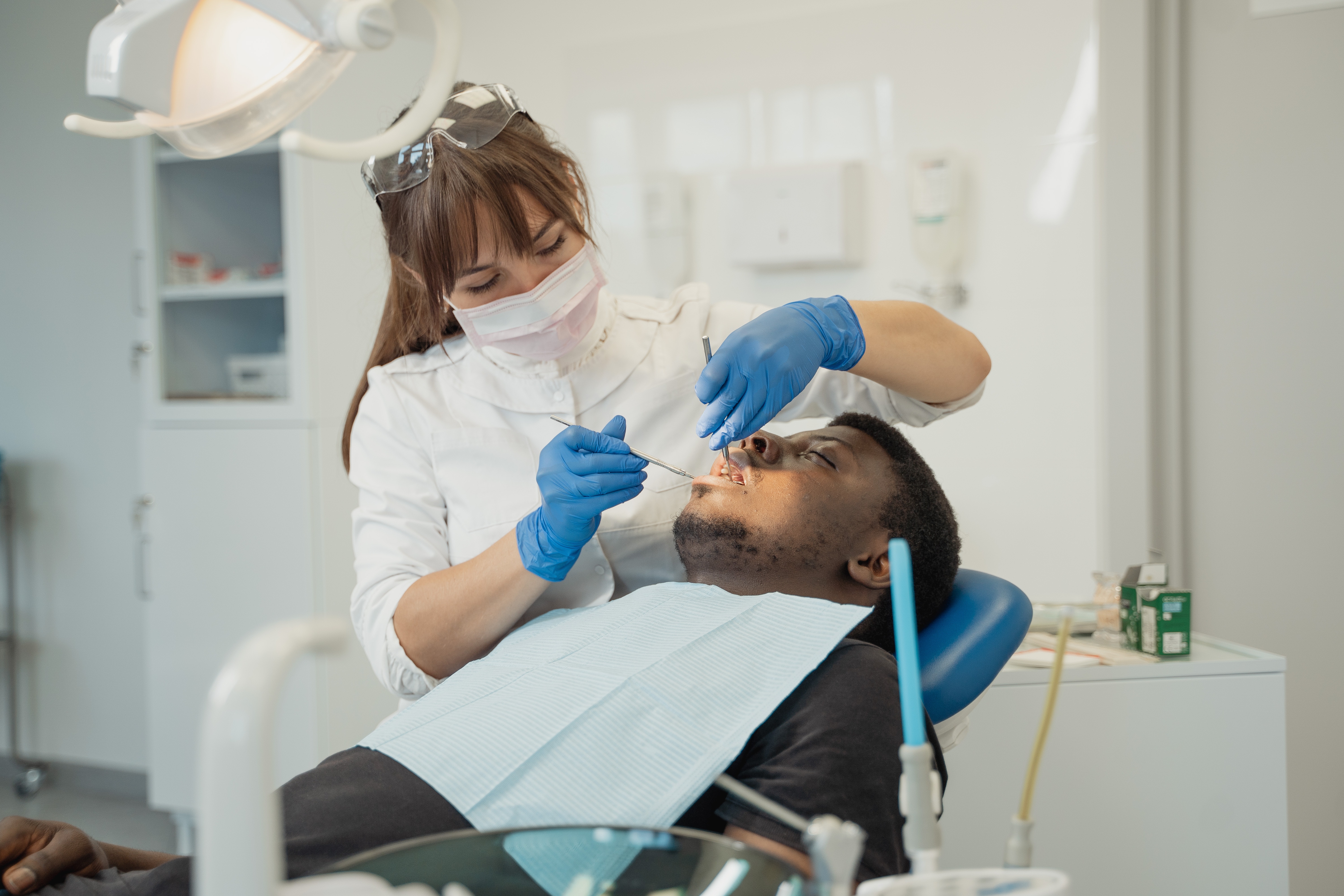 Outsourcing a service of any kind can feel like a huge decision. We know outsourcing your dental billing, specifically, is no exception. When your dental practice needs to add support from a third party, you need a group of people you can trust since they're literally going to be getting your business paid.
The search for the right dental billing company is important, and as you have probably gathered, you need to know what you're getting yourself into!
Since 2012, we've helped hundreds of dentists and their practices improve their collections. Our founders started out as dental claims experts, so we know a few key factors you should be searching for when researching outsourced dental billing companies. We know we might not be the best fit for everyone, but we're here to help you anyway!
In this article, we will guide you through your search of finding the right billing company for your dental practice. We will tell you what kind of information you should know about your dental practice, and what to look for in each company you search. We'll also share a few red flags to help you avoid trouble as you review dental billing companies.
By the end of this article, you'll be able to make an informed decision when choosing an outsourced dental billing company.
1. Consider the needs of your dental practice
Before you begin searching for the right dental billing company, your practice needs to look in the mirror and figure out what issues you'd like to address. What needs do you have?
Being able to clearly communicate this with a dental billing company is important when you have an initial conversation with them.
Here are a few questions you might ask yourself:
Is your collection percentage lower than it should be?
Is your insurance aging report too high?
Are you interested in having dentists within your practice credentialed?
Do you struggle to get paid by insurance companies?
Is your front desk team overworked and overwhelmed?
You can even think more generally.
What's going to make your practice more successful?
What's going to make your dental team happier?
What's going to make your dental practice run more efficiently?
We recommend knowing the answers to these questions before going into any phone call or email conversation with a team member at a dental billing company. This way you will feel confident and you're less likely to have someone tell you what you need. You'll know what you are and are not looking for, this way you can nix outsourced dental billing companies that you know can't provide the services you truly need.
2. Do your research on dental billing companies
As you round out your list of needs within your dental practice, begin to do research on dental billing companies. This could be as simple as searching online for "outsourced dental billing companies."

Browse through each website and become familiar with the services they offer. The first thing to match up is if their services match your needs.
As you figure out what services the dental billing company offers, you can start to assess other things on their website. Do they have their prices listed? If so, look through as many prices as you can so that you can create a proper budget for outsourcing your dental billing. You don't want to be surprised once you start inquiring about pricing on the phone or over Zoom.
Take a look through their FAQs. These commonly asked questions can probably answer a few of your own. These questions could cover anything from contract length, onboarding process questions, how many people you're communicating with daily, or maybe even when you can expect to see your collections increase. Knowing as much as you can about the company and how they communicate and operate can help you decide if they're going to be compatible with your dental practice.
Reading reviews on billing companies is also a great resource when researching them. Whether it's Google or Glassdoor reviews (to see how the employees feel about their company), you can figure out pretty easily if it's a quality place or not. Did a team member of that company hate their job and work environment? How was their customer service when someone was unhappy with their services? That might be a red flag that you don't want to work with them either!
Don't waste time going into sales calls blindly with dental billing companies. Know your needs and do your homework on what prices and services you seek.
3. Plan your budget to outsource a dental billing company
You don't want to be surprised when you start hearing numbers on the phone or Zoom with a sales team member at a billing company. You wouldn't go car shopping without doing some research on prices and setting a budget for yourself, would you? Outsourcing insurance billing for your dental practice is no different.
Most dental billing companies have their prices listed on their site, making it relatively easy for you to know how to plan your budget. Like anything, if their prices are suspiciously low, that could be a red flag that their services are not very high quality or there may be hidden fees. For all inclusive services, dental billing companies start at a minimum of $1,000 per month, on the very low end. If it's lower than that, make sure you are completely aware of what services you'll actually get.
Everyone's price is different, but you should think of outsourcing this service as an investment for your practice with a huge return: your dental practice makes MORE money and your administrative team has more time to tend to patients and run your business efficiently.
---
Read more about how outsourcing your dental billing is an investment in our learning center!
---
4. Take note of how their sales team communicates with you
You've done your research and you've created your budget. Time to make some calls!
We've all talked to pushy sales people. It's unpleasant and you can feel worked-over. If this is the case when you're starting to reach out to dental billing companies…don't sign on with them! Now that you are actually in communication with the people you might outsource, you can tell a lot about what kind of service you will be receiving.
You want a point of contact who answers all of your questions honestly and clearly. If someone gives you the run-around on a pricing question…that might be a red flag. If they bombard you with emails and calls after the initial phone call or the opposite -- completely ghost you -- those might be red flags too!
We can't speak for other dental billing companies, but our sales team is really honest with potential customers. If we believe a dental practice might not be a good fit for Dental ClaimSupport specifically (usually due to technical reasons: software, Internet access , etc.), we share that instead of pressing on just to make the sale.
---
Do you qualify for outsourced dental billing? Learn more at our Learning Center!
---
Compare the top outsourced dental billing companies as your options
Every dental practice is different when it comes to size, collections percentage, location… but every dentist has one thing in common: You want your practice to be successful. We do, too. That's why we put our passion, our experience, and our expertise in dental insurance billing into everything we do! Outsourcing your dental billing can help you achieve that goal, but you have to choose the company that is right for you.
It's an important decision. You're handing over a portion of your finances to strangers, hoping for the best. Find a company that is honest, experienced at what they do and takes care of the practices they work for. For a comprehensive list of the top dental billing companies in the US, check out our blog article comparing each company.
Related Posts
Dental billing resources